I've had a thing about Gerard Butler for quite some time, so I've definitely been enjoying those posts. But Michelle asked a while ago, "how many guys could pull off platinum blonde hair and still be a bad-ass?" Presumably meaning Spike achieved this. To which I say:
You people are crazy.
It is
All.
About.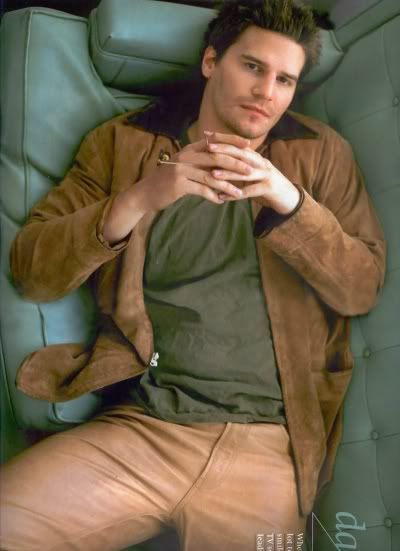 Angel. (David Boreanaz as Angel, to be precise.)
Yum.